Nozomi Abe Marimba / Percussion Recital

Thank you for coming to this recital. All tickets were sold out and over 120 people came to this recital and enjoyed it.
I will have another recital at this same temple on November 29th. Please check the details of this recital through information page.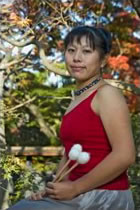 photo by Akiko Kikuchi